One of the Garden State's top progressive Democrats expressed disgust and anger after the U.S. Department of Justice filed a brief with the U.S. Supreme Court defending PennEast's ability to seize land owned by New Jersey for pipeline construction.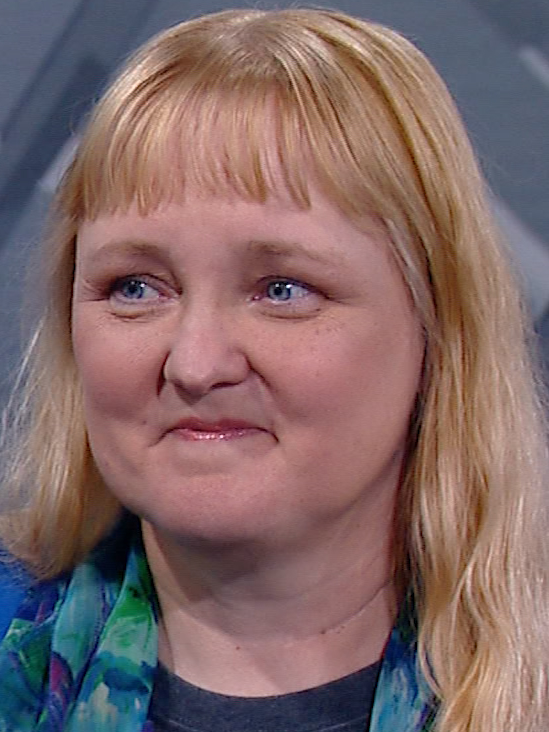 Lisa McCormick charged, "The White House is playing two sides of the issue, while common sense requires absolute loyalty to the cause of saving Earth from environmental disaster."
The U.S. Supreme Court on Feb. 3, 2021, agreed to hear a bid by a consortium of energy companies seeking to seize land owned by the state of New Jersey to build a $1 billion natural gas pipeline.
The justices agreed to take up an appeal by PennEast Pipeline Company LLC, a joint venture backed by energy companies including Enbridge Inc, of a lower court ruling in favor of New Jersey's government, which opposed the land seizure.
The PennEast pipeline, spanning 114 miles, would begin in Luzerne County, PA, north of Wilkes-Barre. The route would cross the Delaware River near Riegelsville, NJ, then traverse Hunterdon County to the edge of Mercer County. From its origin in Luzerne County, Pennsylvania, to its destination in Mercer County, New Jersey, the pipeline would cross more than 88 waterways, 44 wetlands, 30 parks, and 33 conservation easements.
Other companies in the consortium for the 120-mile (190-km) pipeline from Pennsylvania to New Jersey include South Jersey Industries Inc, New Jersey Resources Corp (NJR), Southern Co and UGI Corp.
Reps. Bonnie Watson Coleman and Tom Malinowski each said they are disappointed but progressive Democrat Lisa McCormick said federal officials are not adequately fighting to protect New Jersey's environment.
"This is a major betrayal by an administration that promised to address the climate crisis," said McCormick. "Politics as usual is not going to save lives from a major catastrophe. About 380,000-gallons of oil leaked in 2019, in North Dakota from the Keystone XL, one of the most-watched pipelines in the world. There's no way to insure that PennEast is safe."
"After President Joe Biden revoked Keystone XL's permit and shut down construction of the long-disputed pipeline that was to carry dirty tar sands oil from Canada to Texas, many of us hoped the other pipelines projects that we've been fighting would be next," said McCormick, who earned a dazzling four of ten Democratic primary votes in her 2018 race for US Senate.
"Someone needs to make FERC understand that it works for the people of the United States not PennEast," said McCormick. "For the Biden administration to meet its target of net-zero emissions by 2050, the United States must reduce greenhouse gas emissions by about 60% below 2005 levels by 2030. We cannot do that if we build more gas pipelines."
The real fight over America's energy future requires a public focus on th dozens of pipeline projects that comprise one of the largest expansions of natural gas infrastructure in U.S. history, are where the fossil fuel action is.
"From 2010-2019 oil production in the United States more than doubled, while gas production increased nearly 60 percent," said McCormick. "Today, more than 9,000 miles of oil and gas pipelines are under construction with an additional 12,500 miles pending approval for construction but it has to stop."
At a cost of billions of dollars, these pipelines will tap the rich reservoir of fracked natural gas flowing out of the Marcellus-Utica shale basin that lies under much of Pennsylvania, Ohio and West Virginia.
The Biden administration is throwing its legal weight behind the PennEast pipeline in a high-stakes Supreme Court case that could affect natural gas projects across the U.S.
The Justice Department urged the top court to overturn a ruling that blocked PennEast from using federal eminent domain authority to take New Jersey land along the $1 billion project's route.
The filing comes as environmental advocates press the Biden administration to shut down or thwart development of other oil and natural gas pipelines.
"The right of eminent domain was well-known at the Founding. As the Court has long recognized, the Constitution conferred that authority on the federal government, including the authority to take State-owned land, for projects within the government's enumerated powers," Acting Solicitor General Elizabeth B. Prelogar wrote in the brief.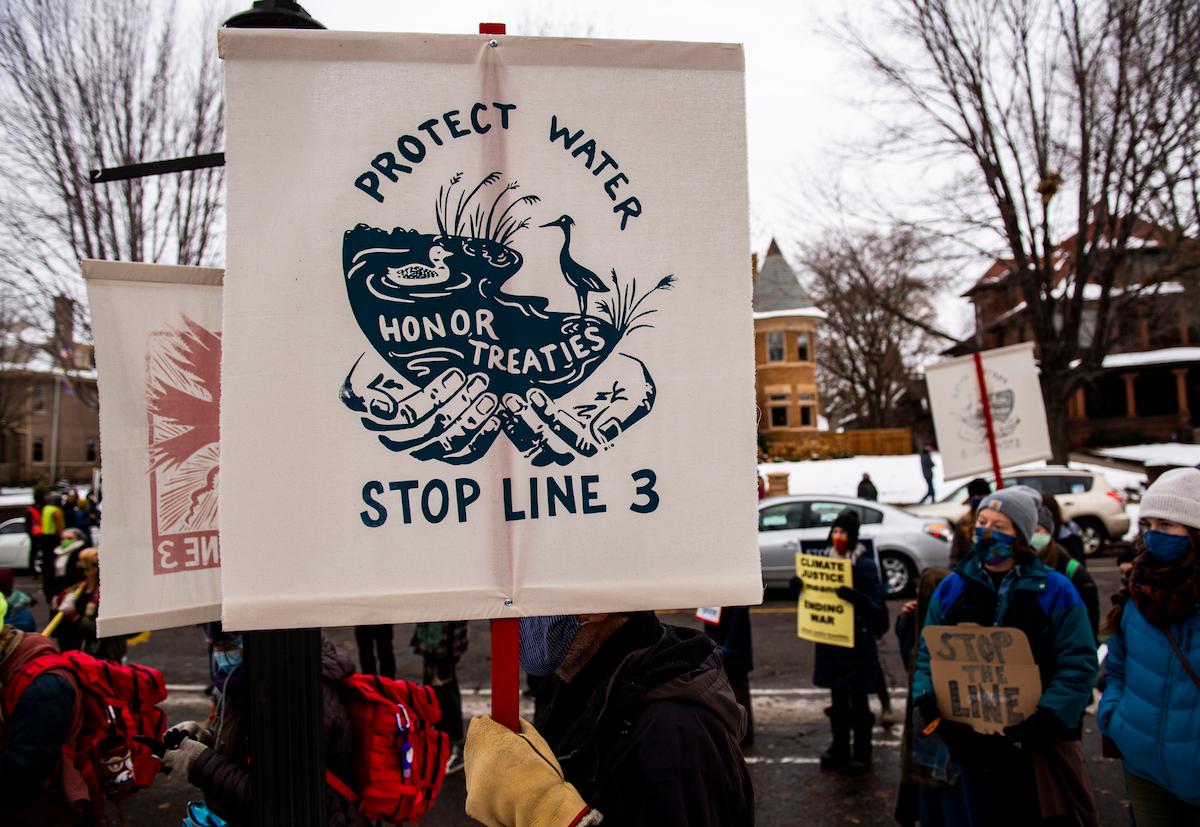 McCormick noted that Prelogar joined Cooley as a litigation partner after she left the Justice Department, where she served as an assistant to the solicitor general from 2014 to 2019.
Cooley represented BASF, one of the world's largest chemical companies; RockRose, an independent oil and gas company; and pipeline operator SFPP, which is a subsidiary of Kinder Morgan. She also worked at Hogan Lovells, a law firm that has specifically solicited the oil and gas industry.
After graduating from Harvard Law School, Prelogar clerked for Judge Merrick Garland of the US Court of Appeals for the DC Circuit before served back-to-back Supreme Court clerkships for Justices Ruth Bader Ginsburg and Elena Kagan.
The Solicitor General also said that the authority extends to private parties building projects deemed to be in the public interest, and said the lower court handling the case lacked jurisdiction over the appeal in the first place.
At issue in the case is a 1938 U.S. law called the Natural Gas Act that allows private energy companies to seize "necessary" parcels of land for a project if they have obtained a certificate from the Federal Energy Regulatory Commission.
FERC in 2018 approved PennEast's request to build the pipeline. The company promptly sued in federal court under the Natural Gas Act to use the federal government's eminent domain power to gain access to properties along the route.
New Jersey opposed construction of the pipeline and did not consent to PennEast's seizure of properties the state owns or in which it has an interest.
"Maya van Rossum, the Delaware Riverkeeper; Doug O'Malley, president of Environment New Jersey; and David Pringle, director of Clean Water Action; Jeff Tittel, of the New Jersey Sierra Club; and others have been vocally opposed to the pipeline but political leaders take two steps back for every one they move forward," said McCormick.
Not only will PennEast inflict devastating harm on our environment and rob people of the safety and sanctity of their homes by forcing them to become host to an explosive pipeline, but it will result in the drilling and fracking of at 3,000 additional shale gas wells releasing volumes of climate changing emissions that will forever devastate the earth for generations.
PennEast wants the land to build the pipeline, which is designed to deliver 1.1 billion cubic feet per day of gas – enough to supply about 5 million homes – from the Marcellus shale formation in Pennsylvania to customers in Pennsylvania and New Jersey.
The Philadelphia-based 3rd U.S. Circuit Court of Appeals ruled in 2019 that PennEast could not use federal eminent domain to condemn land controlled by the state.
McCormick insists that we do not need new pipeline.
"Existing pipelines are now at only slightly more than half capacity, at at time when we should be shutting down fossil fuel infrastructure and investing in renewables," said McCormick.
Average capacity utilization for the interstate pipeline system between 1998 and 2013 was only 54 percent, a figure that for major pipelines is expected to increase only slightly to 57 percent by 2030, according to the U.S. Department of Energy.
After taking on the corrupt US Senator, McCormick challenged longtime incumbent Rep. Bonnie Watson Coleman for the Democratic nomination for Congress in New Jersey's 12th District, which includes parts of Mercer, Somerset, Middlesex and Union counties. and she has worked to support progressive candidates around the nation.
McCormick said, "New Jersey residents should demand that political leaders hold President Joe Biden accountable for more than just addressing the coronavirus, because very real threats of human extinction take many forms and it is necessary to stop them all."